According to the latest statistics from the Passenger Association, the retail sales of new energy electric cars from January to November this year reached 2.514 million, a year-on-year increase of 178%. From January to November, the domestic retail penetration rate of new energy electric cars was 13.9%, a significant increase compared to the 5.8% penetration rate in 2020.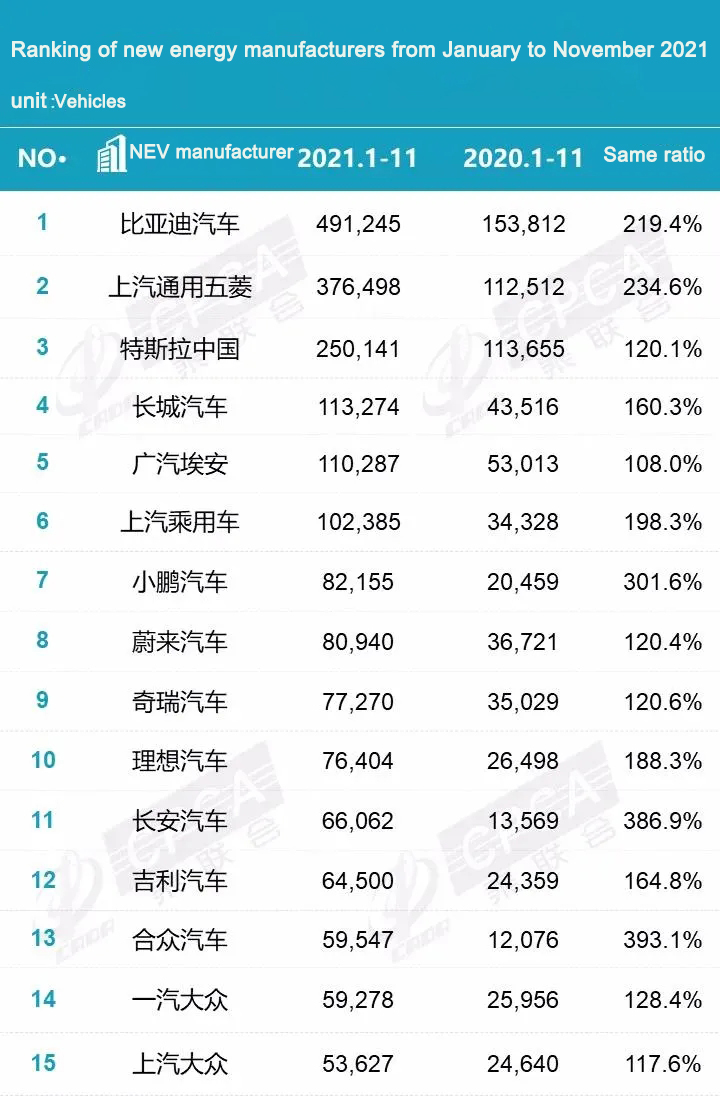 As of November this year, BYD's cumulative sales have reached 490,000. According to current trends, there is a high probability that BYD's cumulative sales will exceed 600,000 by the end of this year. Wuling's cumulative sales are 376,000. Tesla's domestic sales The sales volume was 250,000 vehicles, and the export volume was approximately 150,000 vehicles. The cumulative sales volume was approximately 402,000 vehicles.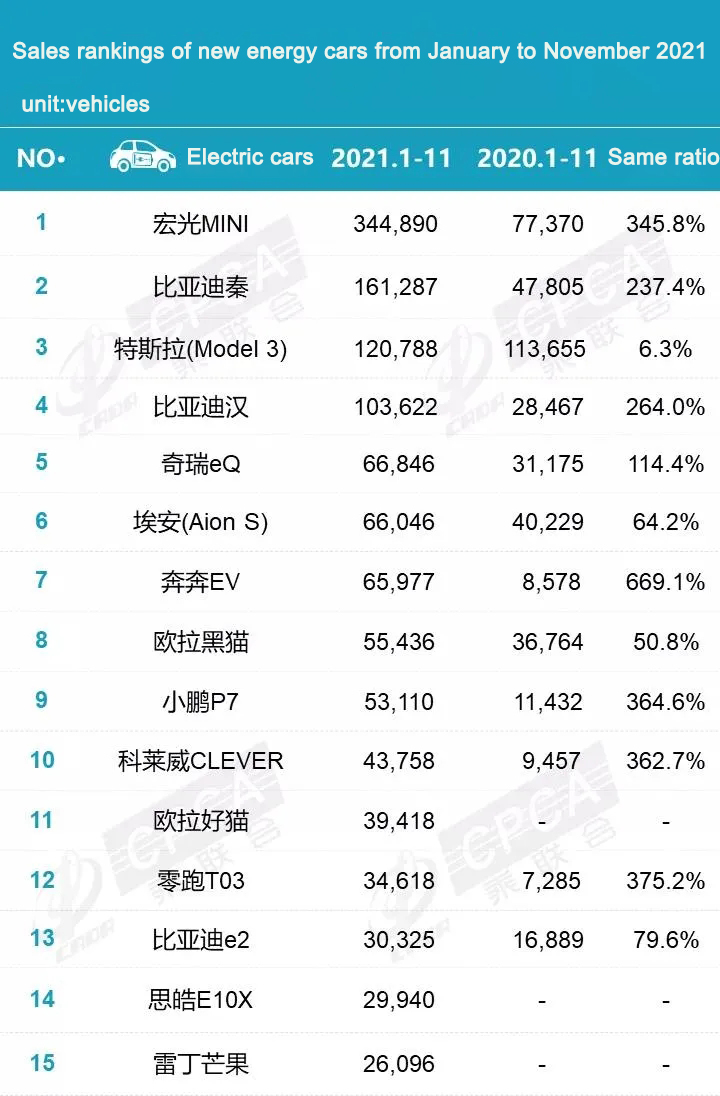 It is worth noting that in the highly competitive new energy electric cars market, in addition to a few giant car companies, various new car manufacturers have also achieved good results by virtue of product competitiveness. According to the new energy car sales rankings from January to November released by the Passenger Association, Xiaopeng P7 ranks 9th on the list with its sales of 53110.
Leaper T03 ranked 12th in the sales list of new energy electric cars from January to November, with sales of 34,618; Reading Auto also made the list for the first time with the Redding Mango model, ranking 15th on the sales list, with total sales from January to November. Sales reached 26,096 vehicles.
Many small brands of electric cars have gradually merged into the market, which has also brought a lot of impact to the market. New electric cars have gradually entered the public's field of vision. Convenience and convenience are also the trend pursued by modern people. With the development of electric cars, I believe that China electric cars will come more and more in the future. The more popular.
With the steady and positive development of the macro economy, the consumption demand for new energy electric car remains stable. Looking ahead to the production and sales situation from January to November, the Association said that it expects that the shortage of resource supply in December will be further eased, which will help accelerate the recovery of the auto market in December. In addition, this year's Spring Festival is 11 days earlier than last year. The node before the Spring Festival is the first. The auto market will inevitably perform better during the concentrated outbreak of buyers, and the market can still look forward to it in December.
---
Post time: Dec-31-2021