The biggest highlight of the EQ340 Electric car is the word "bigger". Compared with the Wuling MINI EV with three doors and four seats, the EQ340, which is nearly 3.4 meters long and 1.65 meters wide, is two full circles larger than the Wuling MINI with a width of less than 1.5 meters.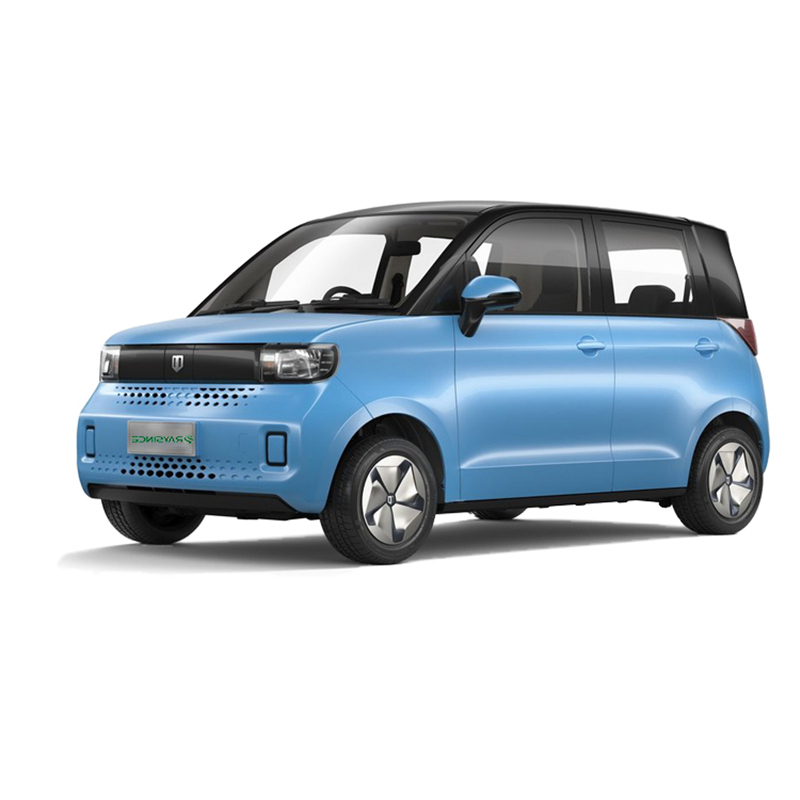 For the speed, EQ-340 can reach to 100km/h to 110km/h, but for Wuling MINI EV speed still less than 100 km/h. It has five doors and four seats, with two more doors, and the back door is designed with a large door, which is convenient for carrying goods. The rear seats can be folded flat as a whole and can be folded down in five or five minutes. The largest luggage compartment volume is 1500L after being folded down, which meets the needs of car owner when they use a car at work, and is more like a minimalist Japanese K-Car.
In terms of driving performance, the EQ340 is equipped with a motor with a maximum power of 29KW and a maximum torque of 110N.m, which is 25N.m higher than that of the Wuling MINI EV, and the whole system comes standard with EPS, which is light at low speed and stable at high speed; the minimum turning radius is less than 5m, which is convenient for driving Narrow road passage; in terms of entertainment facilities, it has a 9-inch large floating screen more than Wuling MINI EV, and can realize Bluetooth car phone, mobile phone mapping function, and improve the experience of drivers and passengers. The safety configuration is also full of sincerity. The whole system comes standard with ABS+EBD, braking energy recovery, tire pressure detection, and low-speed driving warning, which fully guarantees driving safety.
Mostly important, to meet the client needs from Nepal, Pakistan, India and other right hand drive countries, company is developing right hand drive electric car with right version steering. Raysince will make every efforts to make sure the rhd electric car will coming to market in the year 2022.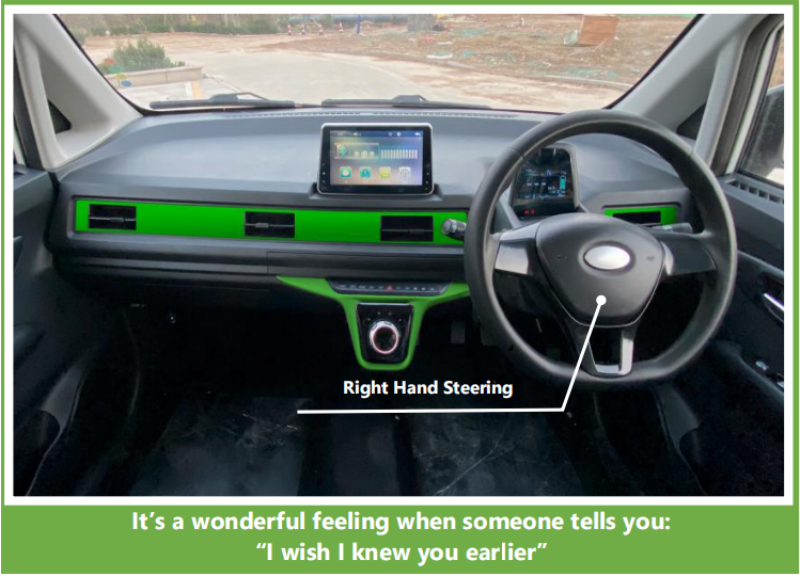 ---
Post time: Jan-12-2022